Delegation Visit to municipality office of Dhangadhi Sub-metropolitan City for Policy Review of Municipal Education Act from the perspective of girls and women with disabilities.
Published on:
September 7, 2022
Reading Time: 1 minute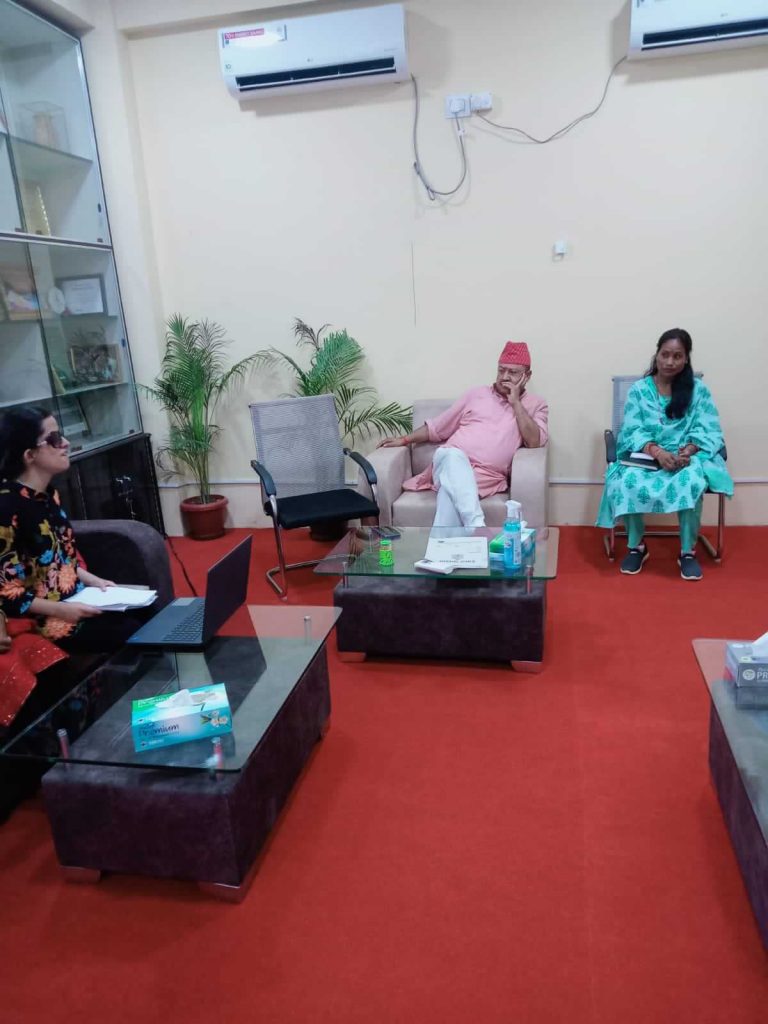 Dhangadhi.
7th September, 2022
Access Planet organization organized a delegation visit program with the representatives of the Dhangadhi sub-metropolitan city with the proposed suggestion for the review of the Municipal Education Act of this sub-metropolitan city. This program was aimed to promote access to inclusive and quality education for girls and women with disabilities in accordance with national and international laws by revising the Education Act of Dhangadhi sub-metropolitan city.
The event was attended by Gopal Hamal, Mayor of Dhangadhi Sub-Metropolitan City, Deputy Mayor Kandakala Kumari Rana, Narendra Bahadur Khati, Head of Education, Youth and Sports Division / Information and Grievance Officer, Khadak Singh Kunjeda, Head of Legal Branch, other political representatives and government employees, members of Access Planet Dhangadhi Advocacy Group and Executive Director of Access Planet Laxmi Nepal.
After the series of discussion,  the mayors and the other meeting attendees have expressed that the sub-metropolitan city will incorporate the proposed points during the policy amendment addressing the issues of girls and women with disabilities through Education Guidelines and the procedures which are in the process of development in municipality.
Outcome:
Commitments were gathered from municipal representatives specially Mayor and the Chief of Municipal Education Committee as well as the Deputy Mayor for the policy amendment and addressing the issues of girls and women with disabilities for their quality education and access to assistive devices.
Relationship of Access Planet with the local government has been strengthened.
Image Gallery
Post Tags:

Advocacy, capacity building, Disability Rights, Education Act, Employment, Inclusive Education, Rights
Share this page on social medias!