Android Orientation Training for Youths with Visual and Print Disabilities
Published on:
November 20, 2017
Reading Time: 1 minute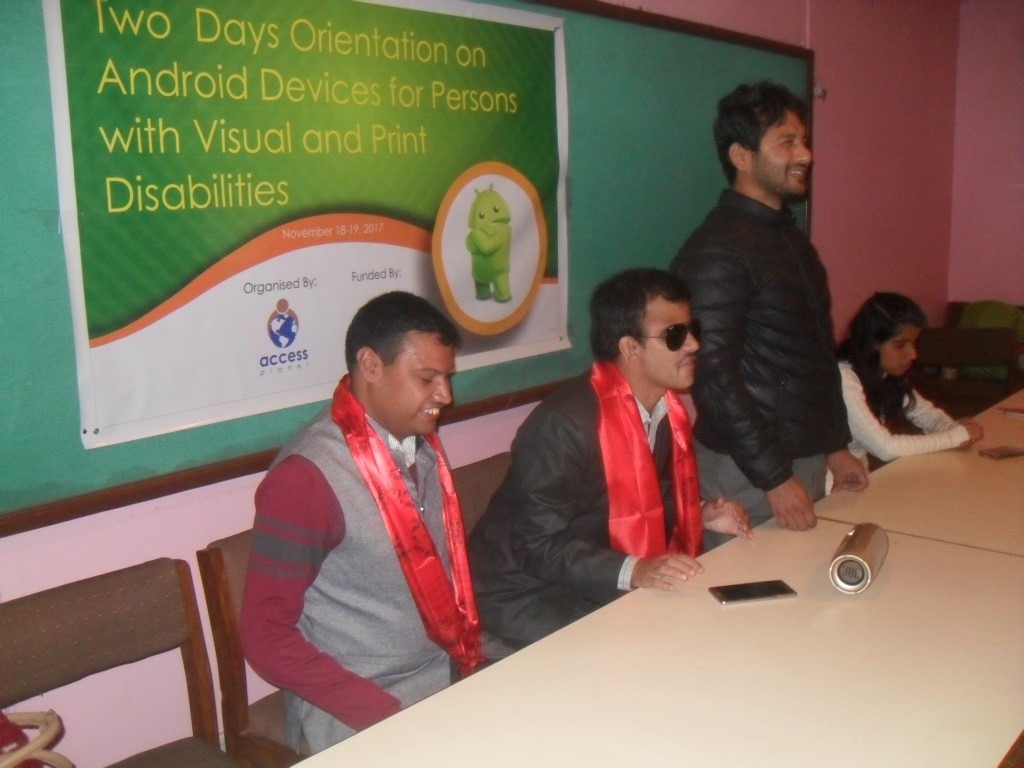 Objective: To increase the proficiency of youths with visual and print disabilities in using android devices for daily life and educational purpose. The participants were students with visual and print disabilities studying in high school and the university level. Through Android Orientation training, we targeted to provide the skills to participants on using android devices. After the training, the participants became knowledgeable on the usages of different menus of android devices, downloading from play store, using Google map, installation of applications and specially installing DAISY related software's and using DAISY for their education.
Image Gallery
Post Tags:
technological empowerment
Share this page on social medias!