Delegation Visit to Municipality Office of Nepalgunj Sub-metropolitan City, for policy review of "Municipal Education Act" from the perspective of girls and women with disabilities.
Published on:
August 25, 2022
Reading Time: 1 minute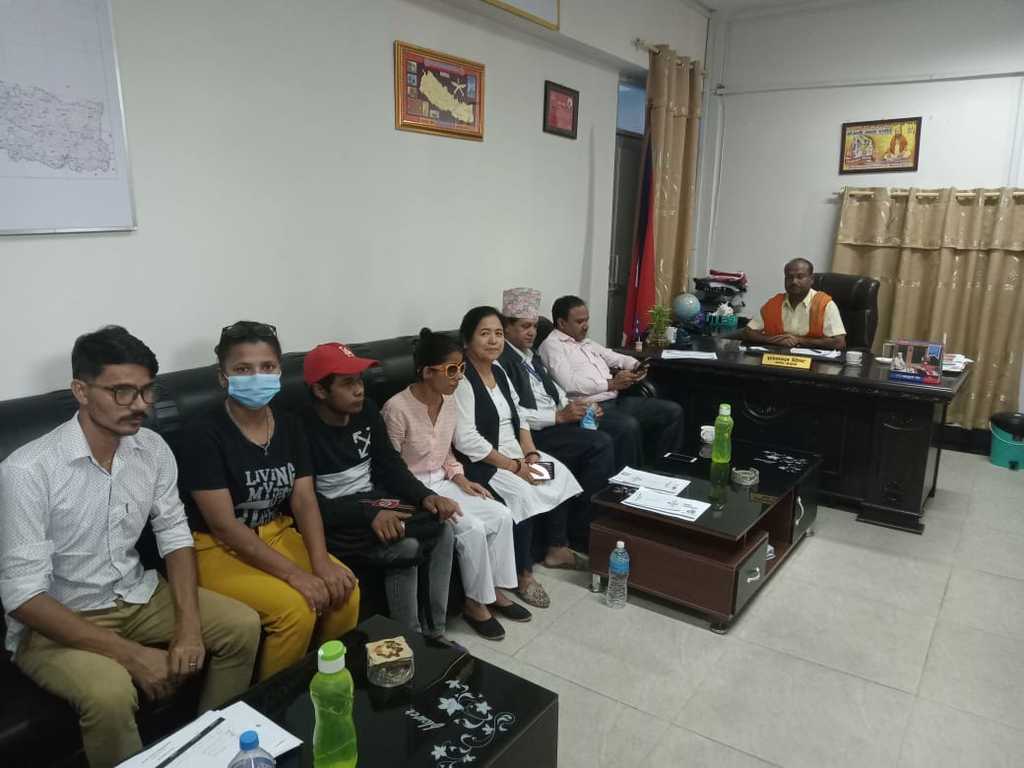 Banke, Nepalgunj.
25 August, 2022.
Access Planet organization organized a delegation visit program with the representatives of the Nepalgunj sub-metropolitan city with the proposed suggestion for the review of the Municipal Education Act of this sub-metropolitan city. This program was aimed to promote access to inclusive and quality education for girls and women with disabilities in accordance with national and international laws by revising the Education Act of Nepalgunj sub-metropolitan city.
The event was attended by Prashant Bist, Mayor of Nepalgunj Sub-Metropolitan City and Municipal Educational Chief, Deputy Mayor Kamaruddin Rai, Municipal Education Officer, Women and Children Officer and other government employees, members of Access Planet Nepalgunj Advocacy Group and President of Access Planet Gargi Nepal.
In this program, after the series of discussion, the mayors and the other meeting attendees have expressed their commitments to address the issues of the proposed policy review by amending the policy or addressing the issues of girls and women with disabilities through Education Guidelines and the procedures which are in the process of development in municipality.
Outcomes:-
The key local stakeholders including Mayor, Deputy Mayor and municipal educational officers have positively expressed their commitment to address the policy review proposal via policy amendment or by including the issues in "guidelines" for making the education accessible and inclusive to girls and women with disabilities.
Many practical suggestions were also discussed from this meeting for the effective inclusiveness in the field of education for the girls and women with the disability.
The local government has expressed desire with Access Planet for further collaboration in the technological empowerment of persons with disabilities.
Image Gallery
Post Tags:

Commitment, Disability Rights, Disability Rights Fund, Education, Education Act, Inclusiveness, Success, Women empowerment
Share this page on social medias!