Mobility and Orientation Training
Published on:
December 16, 2015
Reading Time: 1 minute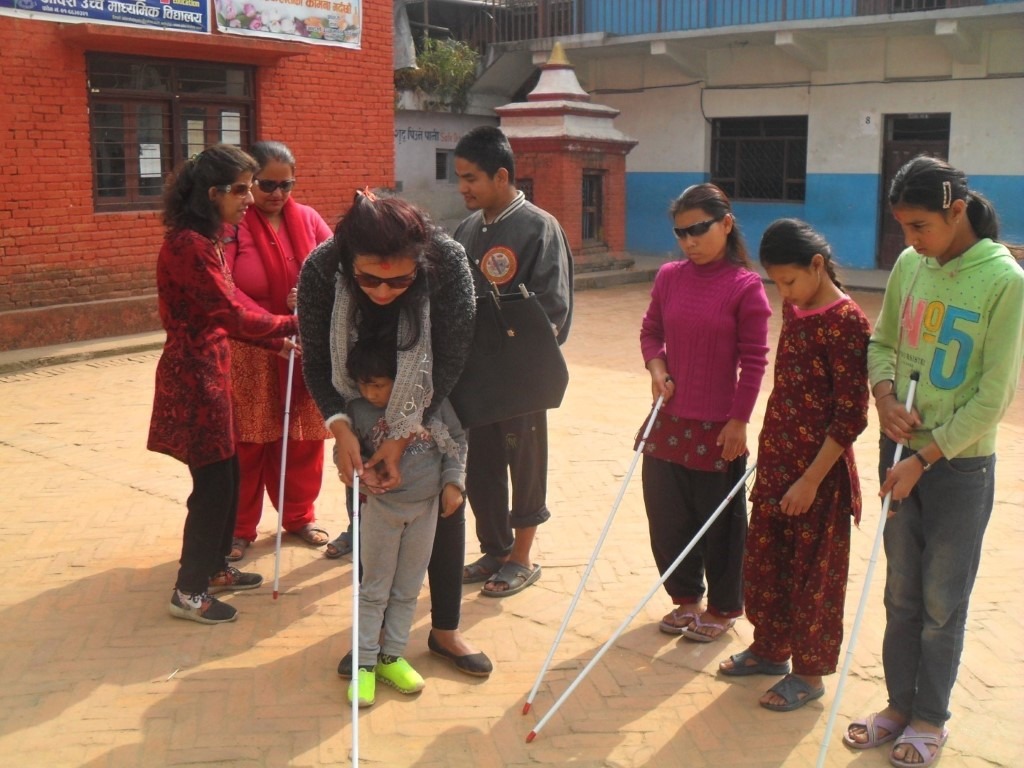 Access Planet organized mobility and orientation (M and O) training from 1-15 December, 2015 to the children of Aadarsha School, Thimi, Bhaktapur. Ten blind and visually impaired children were provided skills on using white cane and on various technique for orientation and mobility for the blind children.
Image Gallery
Post Tags:

independent living, mobility and orientation training
Share this page on social medias!