Techno-based Share Market Orientation Training to Youths and Young Women with Disabilities.
Published on:
February 24, 2022
Reading Time: 1 minute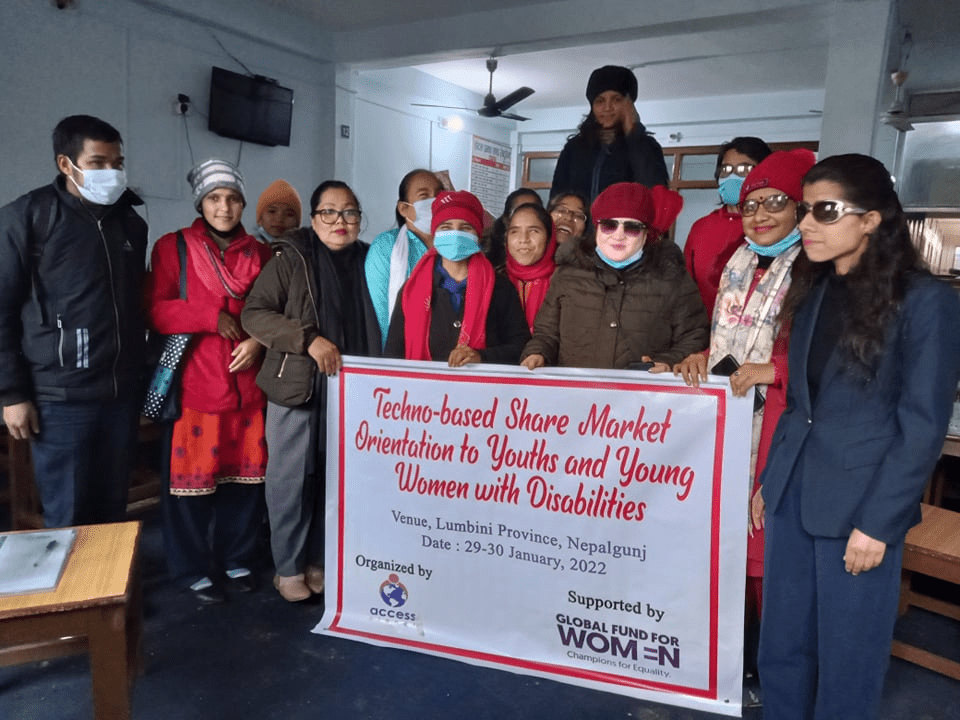 Techno- based share market orientation training to youths and young women with disabilities.
Date: 29th -30th January 2022.
Access Planet in support of Global Fund for Women conducted two days share market training for young women with disabilities from 29th to 30th January in Lumbini Province, Nepalgunj. The training aimed at providing basic knowledge to participants on share market including terminologies on share market, process of entering share market, the practical demonstration session on applying IPO, orientation on the application meroshare, share market governing body and online applications for share market related information. The sessions covered were: Session 1: Introduction to Share Market Session 2: Share related Terminologies Session 3: Process of Entering Share Market: Session 4: Practical session on How to apply IPO: Session 5: Share Market Governing bodies. Session 6: Application for Share Market Analysis. We are grateful to Mr. Til Prasad Chapain and Ms. Gargi Nepal for wonderful facilitation. Also thanks to Global Fund for Women for the funding support.
Image Gallery
Post Tags:

capacity building, employment promotion, share market
Share this page on social medias!