"A study on employment status of young women with disabilities of Nepal."
Published on:
January 25, 2022
Reading Time: 1 minute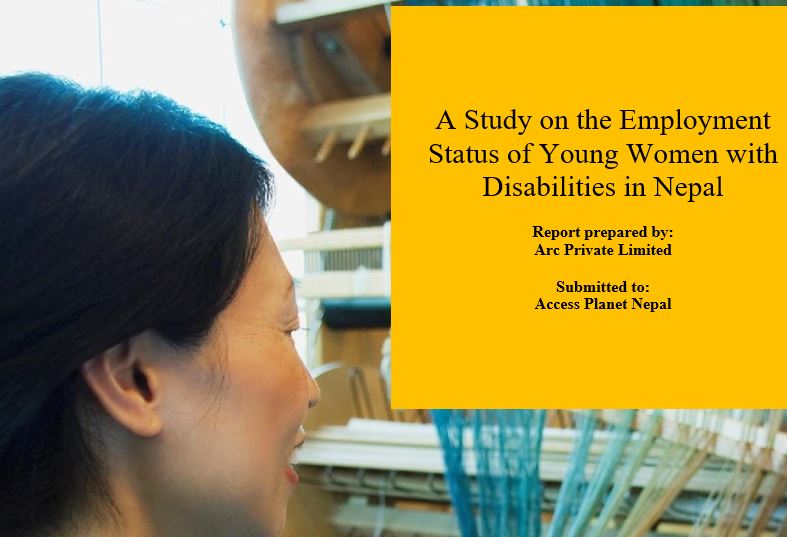 This research report entitled "A Study on the Employment Status of Young Women with Disabilities in Nepal" has been prepared to help in assessing the overall scenario of the work sector and the impact from COVID-19 on the young women with disabilities in Province One, Bagmati Province and Lumbini Province of Nepal.
Post Tags:

Advocacy, capacity building
Share this page on social medias!