ToT on Leadership and Legal Literacy to Young Women with Disabilities of Makwanpur and Chitwan District
Published on:
March 13, 2021
Reading Time: 1 minute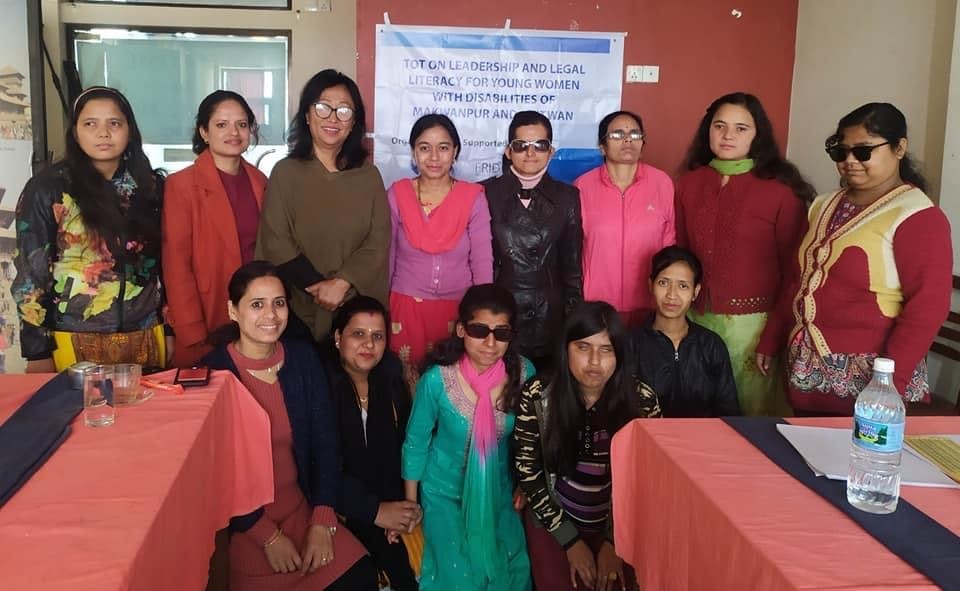 On 10-12 March 2021, Access Planet Organization conducted three days ToT on Leadership and Legal Literacy to Young women with Disabilities. Ten women from the Makwanpur and Chitwan districts of Bagmati Province participated in the trainers' training, which was organized in Aryal International Hotel, Baneshwor.
In training, the participants were provided with leadership and gender-related sessions, including:
Team building and Importance of group formation
Leadership, Leadership Values, and Diversity,
Public speaking and handling formal program
Effective communication skills
Handling meeting and minuting
The training also provided knowledge to the participants on legal aspects, including:
Act Relating to the Rights of Persons with Disabilities and its Regulation
UNCRPD and its optional protocol
Sustainable Development Goals Focusing on Disability-Related Indicators
This training aimed to empower young women with disabilities in the grassroots so that the movement of young women with disabilities in the community will be strengthened. After the training, the advocacy committee has been formed in each two districts responsible for bringing forward young women with disabilities in their respective communities. We want to thank Frida for funding this initiative.
Image Gallery
Post Tags:

capacity building, Disability Rights, interaction with stakeholders, leadership, professional enhancement
Share this page on social medias!