Two days leadership training for girls and young women with disabilities.
Published on:
September 3, 2023
Reading Time: 1 minute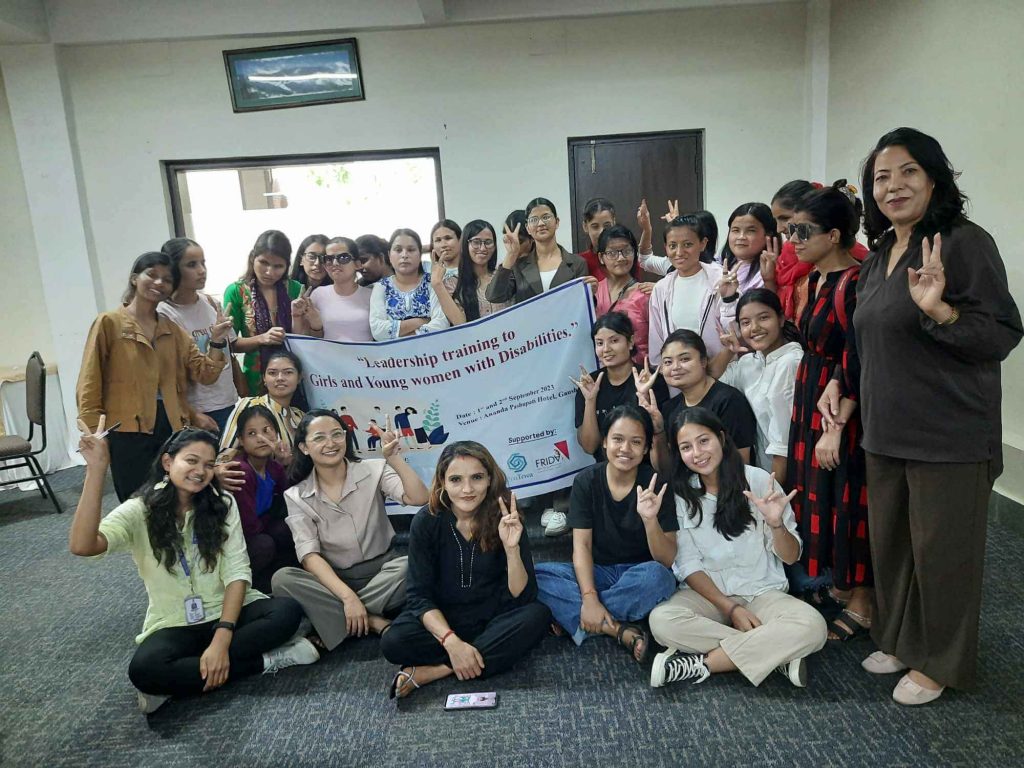 1st and 2nd September 2023
Kathmandu, Bagmati Province
Access Planet Organization in funding support of Frida and Tewa under the Founders Fund Grant organized two days "Leadership training for girls and young women with disabilities on the 1st and 2nd September 2023. 12 persons with visual impairment, 9 persons with hearing impairment, 1 person with intellectual disabilities, and 1 person with physical disability participated in this training.
Objectives:-
The main objectives of the workshop are as follows:
To empower the girls and young women with disabilities with leadership skills
To sensitize them about their rights that will build their confidence providing resilience to fight for the rights and justice of women with disabilities.
The training began with the introduction session and objective sharing from the Access Planet Organization. Then, the participants were clarified about the training goals and informed about the training schedule. Then the program continued according the schedule.
This training covered following topics:
Group Formation and Team Building
Leadership, Characteristics, Qualities, Diversity and Leadership Values
Sex, Gender, and Gender Roles
Act relating to rights of persons with disabilities in relation to the rights of women
Important skills for effective communication
Personality Development and Public Speaking
Outputs:-
The primary outputs of the training are listed in points as follows:
23 girls and young women with disabilities were provided with leadership skills.
Participants were sensitized about the acts in relation to persons with disabilities.
The training contributed in strengthening the movement of young women with diverse disabilities.
Image Gallery
Post Tags:

access to justice, Advocacy, Awareness, capacity building, computer training, Disability Rights, Employment, Empowerment, Inclusiveness, leadership
Share this page on social medias!