Capacity building training on Feminist Legal Theories and Practices.
Published on:
November 18, 2021
Reading Time: 1 minute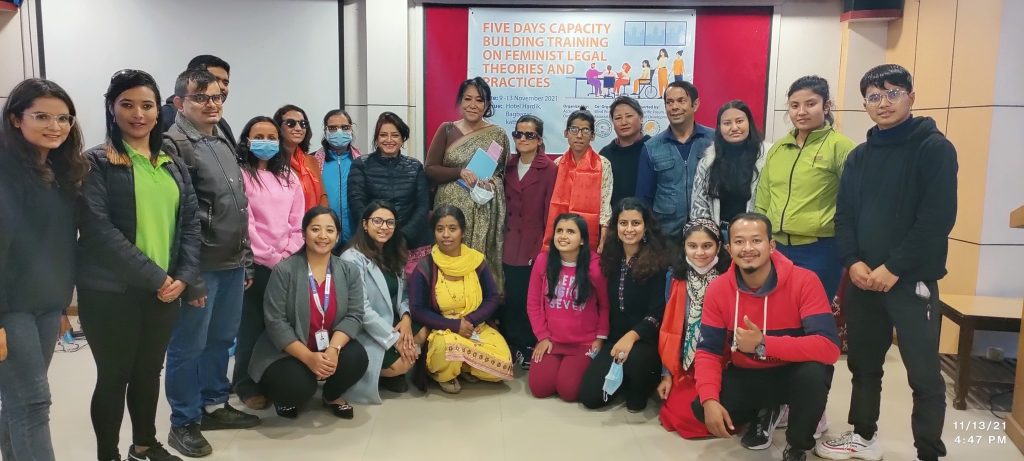 Access Planet Organization in collaboration with Blind Women Association, Nepal conducted 5-days capacity building training on "Feminist Legal Theories and Practices" on 9-13 November, 2021.
The training aimed at enhancing the knowledge and skills of women and disability rights advocates, government officials and legal professionals on various aspects and theories of feminism, national and international laws and its feminist critical perspective and feminist strategies for achieving the rights and justice of girls and women with disabilities.
In the short closing program, we had the presence of Honorable Judge of Supreme Court, Ms. Sapana Malla Pradhan as chief guest where she shared her experience in women's access to justice and expressed her commitment to work more for promoting access to justice for girls and women with disabilities.
With this capacity enhancement on feminist legal theories and practices, Access Planet hopes to see strengthened campaign on the rights of women with disabilities in Nepal in local and the national level.
We would like to thank Asia Pacific Forum on Women, Law and Development for supporting us to organize the training in the national level and are thankful to all the facilitators and others for making the training a huge success.
Image Gallery
Post Tags:

access to justice, capacity building, Feminism
Share this page on social medias!